Employee Spotlight: Meet Rebecca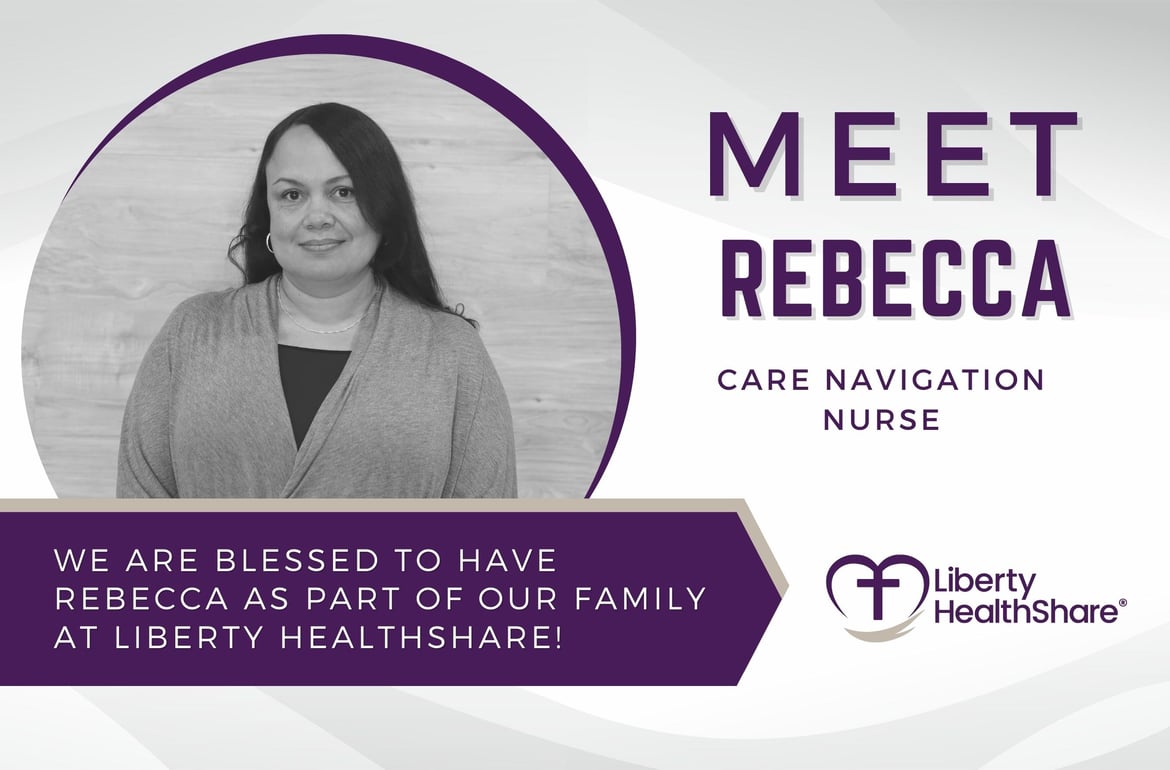 Rebecca, a Care Navigation Nurse, is this month's employee spotlight! A member of the Prenotification/Care Navigation team, Rebecca has been providing clinical support and assistance to both members and providers for 8 months.
She accomplishes this by completing prenotification for eligible medical expenses, providing explanations for ineligible expenses, directing members to alternative resources for these services when applicable and managing special case groups with ongoing needs.
"Being a nurse is rewarding in and of itself, and I am blessed to be able to utilize my nursing prowess here at Liberty HealthShare to advocate for our members just as I would if they were my patients," Rebecca said.
Knowing that she provides comfort to our members in challenging situations is her favorite part of her important work.
Rebecca uses "competent, compassionate and considerate" to describe Liberty HealthShare.
"My colleagues constantly provide support and feedback that polishes me every day," added Rebecca. She encourages members to know that our teams are working every day to provide the most comprehensive service possible.
A mother of two young adults, Rebecca is excited to see what the future holds for them. We are blessed to have Rebecca as part of our family at Liberty HealthShare, where we strive to offer the absolute best of our work to our members. Check back next month to get to know another team member.