How Our Medical
Cost-Sharing Program Works
At Liberty HealthShare, we're committed to making medical cost-sharing a simple and transparent process. It's easy to join, track your progress, and budget for your healthcare costs.
Members across the US become a part of a national sharing community who believe in the power of caring for another through the Christian value of sharing. Like-minded members from diverse, varying backgrounds contribute monthly to help other members in need. The concept is simple, but incredibly powerful.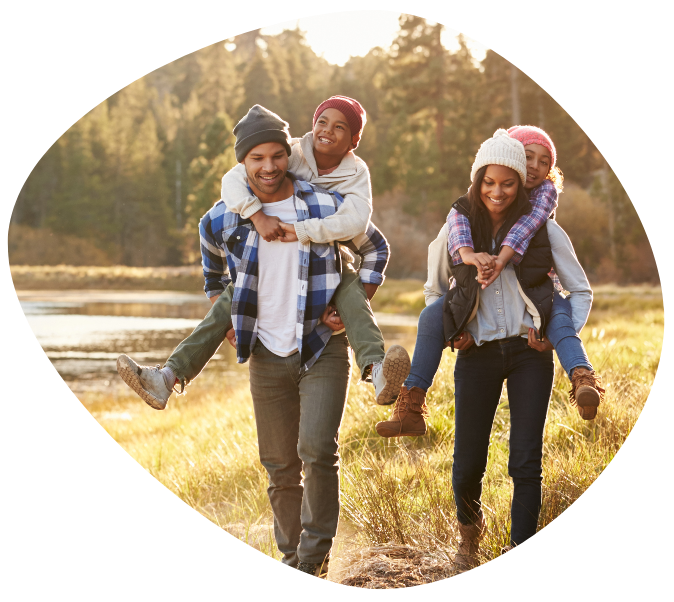 Making Membership Clear & Simple
As a healthsharing ministry, we help to facilitate the sharing of our members' eligible medical expenses—and the beginning of the process starts when members submit their monthly shares. Each month, members contribute a monthly share amount. This amount varies depending on family size, health needs and program level. Once your share is sent, it is then paired to another member who has submitted an eligible medical expense. This giving and receiving is all done directly in your ShareBox.
The Liberty HealthShare Process
As a community of like-minded, health-conscious individuals and families, we commit to bearing one another's burdens and support one another in times of need.
1

Contribution
Contribute your monthly shared amount
2 Visit
Visit any provider or medical facility of your choice
3

Show
Present your Liberty HealthShare membership ID and identify yourself as a self-pay patient.
4

Sharing
Eligible medical expenses submitted by the provider or Member are shared by other members.
Apply For One of Our HealthShare Programs and
Connect With Us to Learn More.