Find Healthcare Providers Near You
With Liberty HealthShare, you're in control. Go to your preferred doctors, specialists and medical facilities. It's simple. If you like your doctor, you can keep your doctor. As a self-pay patient, you are not limited to a specific network with Liberty HealthShare.
Our health sharing program makes it easy for you to be a wise consumer and manager of your medical care. As a Liberty HealthShare member, you will have access to the Healthcare Bluebook tool an online resource that can save you hundreds of dollars in healthcare spending.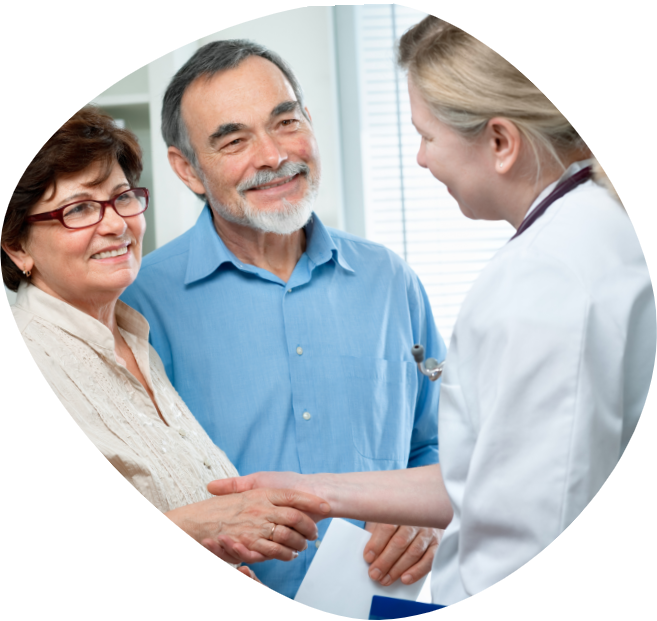 Control Your Care Without Restriction
If you're looking to join one of the few health sharing programs available that allows you to keep your doctor and see any specialist you choose, consider one of Liberty HealthShare's three options.
With all of our programs, you can go to any medical provider or facility you choose—regardless of network—to receive care.
The process couldn't be more straightforward. As self-pay patients, Liberty HealthShare members have complete control over their medical care—from choosing providers to being savvy consumers and good stewards of their health and resources.
All three of our healthshare programs work the same way:
Choose your doctor, provider or facility
Show your Liberty HealthShare ID at the time of service
Ask for a self-pay discount
Provider bills Liberty HealthShare electronically or member submits medical expense
Once you've met your Annual Unshared Amount, members will share into your eligible expenses (up to your program's limit).
Choose Your Doctor, or Find a Provider Who Already Works With Us
As our programs expand around the nation, more and more providers are familiar with Liberty HealthShare. Providers appreciate the transparency and simplicity of our system, and our members often see quicker processing with providers and facilities that support healthsharing and understand our process.
Use this directory to find a doctor, specialist or medical facility that understands how to work with healthshare programs, including those offered by Liberty HealthShare. Getting too many results? Filter your search by provider name, location, or specialty.
Providers who charge fair and reasonable industry rates are designated in the directory with a green check mark and the indication of "Suggested Provider."
Search The Providers Directory
Apply for one of our healthshare programs, and choose your doctor—every time you need medical care!
Apply for one of our health share programs and
connect with us to learn more.