Leading Healthcare Sharing Programs
Our Vision
To build a healthcare sharing community which exemplifies Jesus Christ and empowers like-minded people to manage their health care journey.
Our Mission
Shepherd the Christian tradition of healthcare sharing through prayer, education, personal responsibility, and stewardship of the community's resources.
Our Values
Faith-based
Member-focused
Accountable
Innovative
Compassionate
Liberty HealthShare Empowers Members to Take Control of Their Health
Since 1995, Liberty HealthShare has equipped health-conscious individuals and families to make wise healthcare decisions. Our supportive community commits to bearing one another's burdens in prayer, encouragement, and financial support. By emphasizing good stewardship of our bodies and our healthcare spending, and providing helpful advice, we help our members stay in good health, budget for medical needs, and reduce the overwhelming complexity of navigating our nation's current medical care system.
Clarity
We strive to bring clarity and offer an alternative to complicated and costly healthcare options. Our time-tested healthcare sharing programs make it easy to budget for medical costs, share medical needs, and grow in understanding of medical treatments and outcomes. With an easy-to-use, secure online portal and access to a wide range of helpful resources, Liberty HealthShare provides a simple yet powerful way to pay for medical care.
Transparency
We take our members' trust seriously, committing to careful operational management and transparency. As a non-profit entity, our role is to help the Liberty HealthShare community manage medical costs efficiently. With minimal overhead and a commitment to streamlined processes, we take good stewardship seriously. In recent months, as our membership has grown quickly, we have prayerfully expanded our organization to provide more timely support, always guided by our commitment to keep costs low while providing significant value.
Confidence
We believe in the power of healthy communities.
Our hundreds of thousands of members nationwide help keep costs low for our community, while enabling us to powerfully support and uplift those with medical needs.
As one of the nation's fastest-growing healthcare sharing programs, Liberty HealthShare offers a clear, secure solution that you and your family can trust.
To learn more about our healthcare sharing programs request a free decision guide
Executive Leadership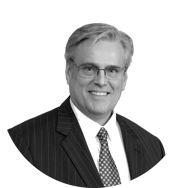 Dorsey Morrow, Chief Executive Officer
Dorsey Morrow currently serves as the Chief Executive Officer for Liberty Healthshare. He has previously served as Executive Director for the Society of Exploration Geophysicists, the largest international association representing geophysicists around the world, as well as serving as General Counsel to the International Information Systems Security Certification Consortium, the worlds largest information security certification organization. Dorsey has been a licensed attorney since 1993 in Alabama, as well as in the Commonwealth of Massachusetts, and before the U.S. Supreme Court. He is a registered mediator within the State of Alabama, a certified Civil-Law Notary, and has also served as municipal judge for the City of Montgomery. He holds a BS in computer science and business administration, an MBA, a JD, and an LLM in computer and telecommunications law. He also holds numerous information technology and information security certifications.
Board of Directors
We are thankful to these uncompensated directors for their leadership and commitment to our ministry.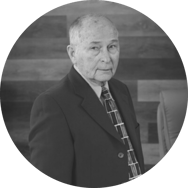 Don Brewer, Chairman
Don spent 32 years working in the Department of Defense as a Supervisory Systems Analyst. He lead a team that wrote and later evaluated bids for the purchase of large mainframe computers. At the same time he served as Senior Pastor of two growing Churches of the Nazarene. Upon retirement he has served as interim pastor for several churches. Don established and operates a show cattle operation. Don lives in Fortville, Indiana, with his wife of 61 years, Carol. They have two daughters, seven grandchildren, and four great-grandchildren.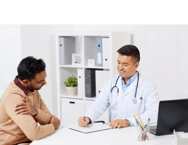 Durlin Beachy, Board Member
Durlin has served in foreign missions on two different occasions, first during a four-year stint in Belize, Central America, and then in Paraguay, South America, for two years, where he taught at a local Christian school. He has served as chairman of a private Christian school and as secretary for Mennonite Motorist Aid, a brotherhood sharing ministry. He is managing partner and CFO of Gibson Magerfield Edenali, a general contracting company in Charlottesville, Virginia.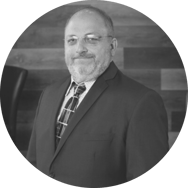 Everett Yoder, Board Member
Everett was one of the founding members of Calvary Christian Fellowship Church in Paris, Tennessee. He took leadership of the church's medical cost-sharing ministry in 1997. In 1991 Everett founded a flourishing outdoor power equipment sales company, 54 Lawn and Garden. Everett led the effort to secure recognition of Calvary HealthCare Sharing Ministry, Inc. by the Centers for Medicare and Medicaid Services in 2014, as well as uniting the sharing families of Calvary with Liberty HealthShare in 2014. Everett resides in Paris, Tennessee, with his wife, Elmina, and their six children.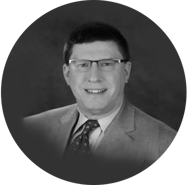 Robert Klinestiver, Medical Director
Dr. Kleinstiver is the Medical Director of Pulmonary & Respiratory Services at Hancock Regional Hospital in Greenfield, Indiana. He has been an active physician for more than 21 years, specializing in diseases of the lungs, especially emphysema, asthma, lung infections and the diagnosis of lung cancer. Robert received his Bachelor of Science degree from Indiana University and his medical degree from the Indiana University School of Medicine.