Employee Spotlight: Meet Joe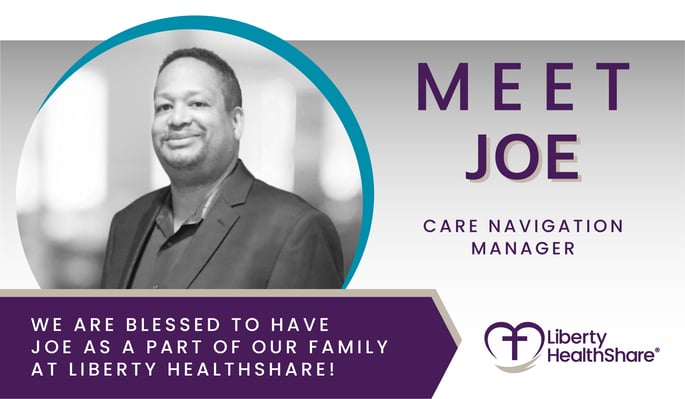 This month's employee spotlight is Joe, Liberty HealthShare's Care Navigation Manager. Joe manages and works with nurses and facilitators to determine eligibility for services based on our sharing guidelines.
"In my role I assist in determining eligibility for medical services our members have been ordered and give guidance regarding the best way to assist members as they prepare for upcoming procedures," Joe said.
Joe also works diligently on behalf of our members and with his Care Navigation team by providing customer service for members, and through consistent work with his team.
"I am constant in my support and coaching of the team as we serve members while adhering to our guidelines, and my role provides me the opportunity to serve our members, as well as our teams, on a daily basis," he said. "The ability to have a positive impact is very fulfilling. My favorite thing about working with our members is being able to offer assistance and solutions during what may be challenging times in their lives."
Joe describes Liberty HealthShare as caring, honest, and a family because he knows that the personal touch and attention
that we can provide goes a long way in the lives of our members.
"I am currently enjoying putting together processes to assist members in obtaining their necessary medications. Our members appreciate when we take the time to help them find their medicines at an affordable price, as well as when we help them with patient assistance programs for medication not available through a pharmacy discount plan."
Joe encourages our members to take full advantage of the assistance that Liberty HealthShare offers, and he looksforward to the bright future of the ministry!
"The Liberty HealthShare model for assisting members with healthcare expenses works, and our ministry is only getting better as we move forward."