Employee Spotlight: Meet Ciera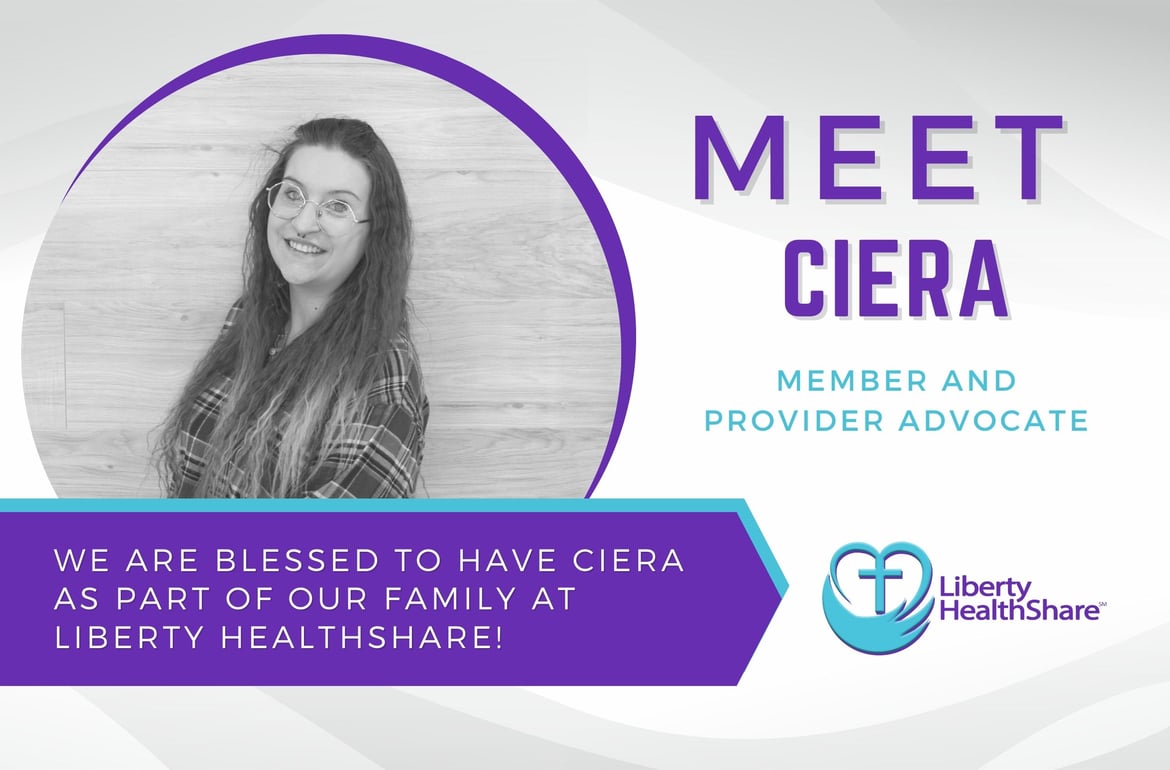 Meet Ciera. She is a member and provider advocate, serving our members by answering their healthsharing questions, helping them to understand how to use their membership resources and strengthening the relationship between our members and their providers.
She has been with our ministry for nine months, helping our members.
"I enjoy being able to help people. It makes me feel good when someone tells me how I helped them understand how our healthsharing process works or how to use our Sharing Guidelines."
Expressing that she cares about a member while she answers their questions is one of her favorite things about working at Liberty HealthShare.
Ciera says "supportive, recommendatory and respectful" describe Liberty HealthShare.

She advises members to explain the healthsharing process to their providers proactively. Members should ask their provider if they will work with healthsharing members and offer a self-pay discount. "If you have questions about your membership, we are here to help you," she stated.

Ciera serves our internal teams by assisting with special projects in various departments. Her goal is to help and impact as many people as she can.
We are blessed to have Ciera as part of our family at Liberty HealthShare. Check back next month to get to know another team member.