Doing Right by Your Faith and Finances When the Middle Class Can't Afford Health Insurance
With the prices of goods and services continuing to rise, consumers are feeling the financial strain in just about every aspect of their daily lives. The increasing costs of healthcare alone have made it increasingly difficult for many individuals and families to afford adequate care.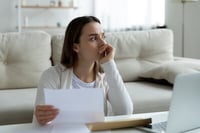 This is especially true for households that find themselves caught in the "healthcare affordability gap," where the middle class can't afford health insurance. This gap is a pressing issue that affects millions of Americans; many individuals and families fall into a category where they earn too much to qualify for government assistance but still struggle to afford traditional health insurance plans.
Even if you qualify for subsidies, high deductibles and co-pays can become unaffordable for many families. It can cost thousands of dollars to meet a deductible under some plans, which can feel like not having coverage at all.
Christian Health-Sharing Programs: An Alternative Solution
Rising premiums, high deductibles and co-pays, and limited coverage options have left countless families in this financial bracket feeling vulnerable and financially burdened. In the event of a medical emergency requiring hospitalization, patients and their loved ones can be left financially devastated by exorbitant costs. According to Healthcare.gov, the average cost of a three-day hospital stay is approximately $30,000. This is close to the annual salary of many lower-middle-class Americans.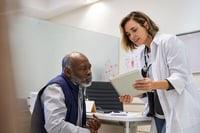 Fortunately, more-affordable alternatives to traditional health insurance are available. Christian health-sharing programs have emerged as viable options for those who cannot afford or would rather opt for something other than conventional health insurance. This alternative solution serves to align both faith and financial well-being.
These programs operate on the principle of voluntary sharing among members who share similar beliefs and values. Rather than paying premiums to an insurance company, participants voluntarily contribute a set amount of money each month that is then shared with other members to pay their eligible medical expenses. Christian health-sharing programs center around Biblical principles of sharing in one another's burdens and helping each other in times of need.
The Power of Faith and Community
Christian medical cost-sharing programs emphasize the importance of faith, community and personal responsibility. Participants are encouraged to live healthy lifestyles and care for their bodies, recognizing that they are temples of the Holy Spirit. Members are also expected to adhere to a set of shared moral and ethical guidelines, which helps create a strong sense of community and mutual support.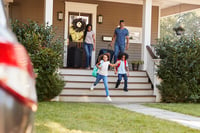 One benefit of health-sharing programs is the ability to align healthcare decisions with personal beliefs and values. These programs often exclude coverage for services that are considered morally objectionable or treatments that contradict Christian teachings. For many Christians, this aspect of health-sharing programs provides a unique sense of assurance and peace of mind knowing they are being supported by programs and members with shared beliefs and values.
Financial Benefits of Health-Sharing When the Middle Class Can't Afford Health Insurance
In addition to the alignment with faith and values, Christian health-sharing programs can offer significant financial benefits. Monthly share amounts are often lower than insurance premiums, making them more affordable for middle-class families. When the middle class can't afford health insurance, many choose to go without any type of coverage, which can result in a large amount of medical debt accumulating over time or even health risks and issues if uninsured persons forgo care due to cost.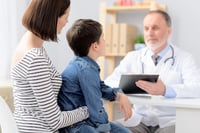 A reported one in six Americans pays for medical bills by taking out personal loans, as out-of-pocket healthcare-related expenses rise by more than 10 percent year-over-year. Patients 65 and older can expect to spend more on health insurance and medical care than any other age bracket. Since Christian health-sharing programs are not insurance, there is a shared responsibility among members to help assist members of all ages with their health expenses. With health-sharing, there are no contracts, and members can join and leave at any time.
Easing the Burden in a Supportive Community
In a time when the middle class is grappling with the rising costs of healthcare and limited coverage options, Christian health-sharing programs offer a compelling alternative. By combining faith, community and financial responsibility, these programs provide an avenue for Christians to address their healthcare needs while adhering to their beliefs.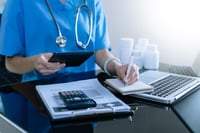 When the burden of insurance costs is too great to bear, Christian health-sharing programs can help bridge the gap between faith and finances in healthcare, empowering individuals and families to navigate the complexities of the modern healthcare landscape.
How Liberty HealthShare Can Help You With Healthcare
Liberty HealthShare provides middle-class families with a viable solution to pay for healthcare expenses. By joining a Christian health-sharing program, families can align their healthcare decisions with their faith and values, providing peace of mind. With its focus on community, personal responsibility and shared Christian values, Liberty HealthShare empowers middle-class families to access the healthcare they need without breaking the bank.
There are several programs to choose from to best serve the needs of individuals, couples and families from all ages and income brackets. Contact us today to discover the power of health sharing.