What Makes Christian Healthcare Ministries Different From Health Insurance?
If you are unhappy with the current structure or cost of your health insurance, it could be time to consider health cost-sharing Christian healthcare ministries, as they could change how you manage your medical bills. For patients looking to save money on healthcare, a health cost sharing ministry is usually less expensive than insurance.

It's not uncommon to have questions about medical cost sharing, if it's right for you and your loved ones and what advantages it has over traditional health insurance plans. Decisions about your health are not made lightly, so having the right tools and knowledge about Christian healthcare ministries is essential as you weigh your options. It is crucial to take into account your personal health history when making these decisions.
Christian Healthcare Sharing Ministries: What Are They?
Unlike traditional health insurance, health cost-sharing programs are a Christian-based alternative that many members find empowering. They allow you to take more control over your health and healthcare costs, including medical bills. Health sharing ministries are voluntary organizations of groups of people who share a common faith and contribute certain sums each month. These monthly gifts are then used to help pay for each other's medical bills.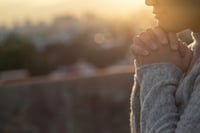 These health cost sharing programs are not health insurance, and health insurance regulations do not govern or influence them. This means that individuals who do not receive employer-sponsored health coverage or otherwise are unable to obtain traditional health insurance have more options. Members of healthsharing programs may join at any time, not just during a limited enrollment period.
For those without access to marketplace subsidies, programs from Christian healthcare sharing ministries are typically more affordable than conventional health insurance. The right Christian healthcare ministries will also offer special guidelines for pre-existing illnesses and other concerns, allowing you to anticipate and control your medical expenses and other healthcare costs better.


What Distinguishes Health Insurance from a Christian Healthcare Sharing Ministry?
The lack of typical contracts is a significant distinction for Christian healthcare ministries members. There are no rigid contractual agreements or assignment of risk. Being a member largely comprises an informal covenant amongst persons who freely come together to assist each other with medical bills while affirming their identity as Christians who live by biblical teachings. Membership comes with the understanding that your contribution goes where there is a necessity, and that the contributions of others will come to you when you need help to pay for your medical bills.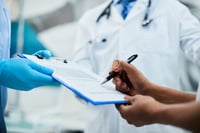 There are provisions in place, seeing as health cost sharing ministries have been active for many years, and hundreds of thousands of members support them. It's important to keep in mind that state insurance regulators do not oversee healthcare sharing ministries, so these communities cannot "promise" that medical expenses will be shared. However, there is more flexibility as you can find health care treatment anywhere and choose your own physicians, and monthly contributions are often lower than the high premiums and deductibles that come with traditional health insurance plans.
More Flexibility and Assistance with Medical Expenses
Some other insurance-related limitations do not apply to health cost sharing ministries, such as being boxed into choosing from a small network of for-profit companies. Christian healthcare ministries are not-for-profit entities. Membership is the only thing that matters; the goal is to exalt God and serve His people.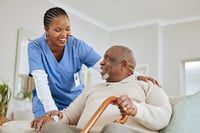 Your monthly financial contributions help other Christians to pay for their medical expenses, apart from a small administrative cost (about 12 percent). Similarly, additional donations apply in full to members who have medical bills, making it a compassionate healthcare cost solution.



Who Should Join a Christian Healthcare Ministry?
Although anyone can enroll, Christian healthcare ministries have particular criteria for membership. Members of the health cost sharing programs should adhere to "biblical principles regarding the consumption of alcohol" and may not use tobacco or illegal narcotics, for example. These programs also request and expect members of Christian healthcare ministries to participate regularly in worship or prayer, not just help with other members' medical bills.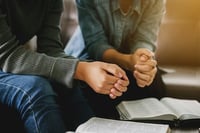 Members of faith-based health cost sharing programs are supported by a Christian community that spans far and wide. This differs from health insurance plans, which are purchased on a state-by-state and county-by-county basis. Instead of being constrained by the communities that are physically close to you, medical cost sharing ministries provide you the opportunity to choose the community that best suits your needs.


Join the Liberty HealthShare Community to Help with Your Medical Bills
At Liberty HealthShare, we provide Christian families and people who value their health with an affordable health care solution by sharing the cost of each other's medical bills in a supportive environment. We are a Christian, membership-based, non-profit organization—not an insurance provider—that aids in encouraging members who voluntarily contribute to each other's medical bills. Learn more about our community by getting in touch with us about our medical cost sharing programs today.