What to Expect When Searching For "Faith-Based Doctors Near Me?"
In a time when many people seek the help of health providers who share the same religious beliefs and values, searching for "faith-based doctor near me" can be quite challenging.
This post shares will talk about some of the best ways to find a faith-based doctor in your area who suits your needs.
Think About Logistics
Are you looking for a physician situated near your home or office? Search for medical providers with a location that's convenient for you to visit. Make sure you also consider office hours – what times and days does the physician see patients? Will you have to take time off of work to schedule an appointment, or can you visit the office during the weekend?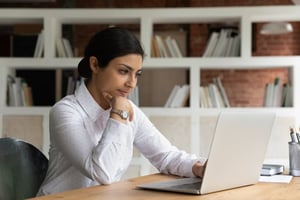 Language is also another crucial factor to consider. You should be able to communicate clearly with the physician, so check which languages they speak just to be sure you'll be able to express yourself easily and understand each other.
Ask for Referrals When Seeking a Primary Care Physician
Many people feel most comfortable working with doctors recommended by someone they know, such as a co-worker, family member or friend. One of the best ways of finding a faith-based doctor is by asking the people around you if they have any recommendations.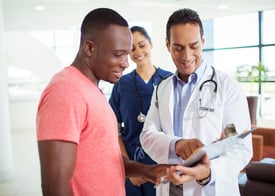 While you can do this over the phone, it's always wise to speak with these people personally so that they can understand what type of medical care you need. People who've had a good or bad experience with a doctor are often more than willing to tell you about it.
You can also ask another medical practitioner you're working with, such as a dentist or pharmacist, for a recommendation.
Check with Your Church
If asking for referrals doesn't work, you can try reaching out to your local church or places where believers congregate regularly, such as Bible studies or Sunday School classes. It's important to find a faith-based doctor who is right for you.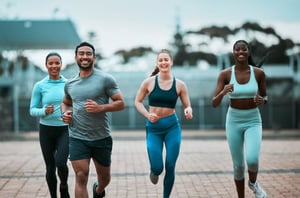 Sometimes, local churches will even offer personal details, such as email addresses and phone numbers, to help you get in touch with Christian physicians around your location. So, the next time you contact your pastor, remember to introduce yourself as someone in need of a faith-based doctor who shares similar religious beliefs as yours.
Check with Your Local Hospitals
By checking with your local hospitals, you might find a list of faith-based doctors affiliated with them. This is a perfect way of getting started - it removes some of the legwork for you while also giving you a list of potential physicians from which to work.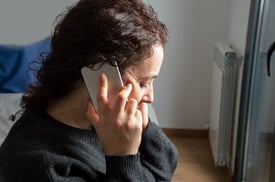 Organizations such as the Christian Medical & Dental Associations can also help connect you with faith-based doctors all over America. Another great way to find a Christian physician is through the Christian Surgeons Fellowship website. This organization is dedicated to finding Christian surgeons, so if you're looking for surgeons who share your Christian beliefs, this is an ideal place to start.
Find a Faith-based Doctor with Medical Care Expertise that Meets Your Needs
Now that you have a list of potential faith-based doctors, it's time to narrow it down. There are many different types of doctors in the medical industry that can be classified as primary care physicians – internal medicine, general practice or typically family practice.
Internal medicine – These doctors normally treat adults and focus on disease prevention, diagnosis and management.

General practice – General practice doctors can treat patients of all ages and gender.

Family practice – Like general practice, family practice doctors can treat individuals of any age or gender. They can also treat a wide range of conditions.
Before you contact your faith-based doctor, ensure they can attend to your needs by knowing the type of medical assistance they can offer. But with Liberty HealthShare, you can keep your own doctor.
Explore our Medical Cost-Sharing Programs
If you're looking for a compassionate and more affordable way to cover medical expenses, a Christian medical cost-sharing plan such as Liberty HealthShare may be the perfect alternative. As a Christian Health Sharing ministry, we're geared towards offering health-conscious individuals and families an affordable way to share medical care expenses in a like-minded community. Contact Liberty HealthShare to find out how the ministry may be able to help you save money on healthcare costs.