Employee Spotlight: Meet Jamie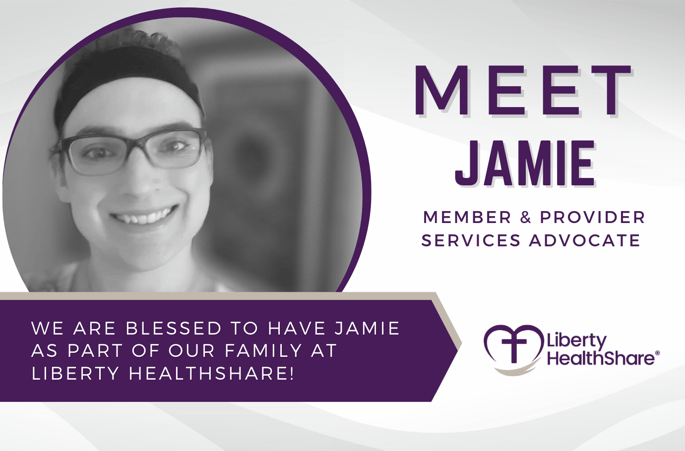 This month's employee spotlight is Jamie, one of our hardworking Member & Provider Services Advocates. Since the summer of 2022 Jamie has aided our members and providers through service and conversation.

"I enjoy being part of a team that works to assist our members and providers by going over medical expenses, addressing any issues they may have, and educating them on our sharing guidelines," she said.

Jamie describes Liberty HealthShare as compassionate, curious, and trustworthy. How she views Liberty HealthShare is a part of why Jamie loves working in her role.

"I absolutely love my job, and I'm so grateful for the work I do," she said. "If I can brighten someone's day by spreading kindness and happiness then not only will their day be brightened, but I'll end up happier as well. I live by the golden rule to treat others the way I want to be treated."

Jamie's positive attitude is evident in every interaction she has with our valued members and providers. "Remember that God wants us to be joyful in hope, demonstrating patience in our lives."

A proud pet parent of two cats and a dog, Jamie enjoys being outdoors and spending time with her family.