Careington International Corporation Helps Liberty HealthShare Members Save
Liberty HealthShare is proud to partner with Careington International Corporation to provide its members with additional savings on medical expenses.
Careington International Corporation is a leading provider of health, wellness and lifestyle programs. And your Liberty HealthShare membership gets you on-demand access to inexpensive, high-quality healthcare 24 hours a day, as well as fantastic discounts on dentistry, vision and prescription drugs.
So, let's take a closer look at some of the additional cost-saving services Liberty HealthShare members can take advantage of.
Careington Programs Through Liberty HealthShare
DialCare Telemedicine
DialCare Mental Wellness Services
Careington Dental
EyeMed Vision
Elixir Prescription
DialCare Telehealth
DialCare Physician Access is a cutting-edge, user-friendly telemedicine service for routine medical care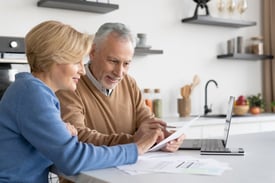 and non-emergency conditions. Members and their families get direct access to state-licensed and fully credentialed doctors.
Physician access is available 24/7, 365 days a year. The medical experts that you're connected to via phone or live video can provide treatment and guidance for common illnesses like:
Colds
Flu
Rashes
And more
DialCare does not replace your primary care physician, but you can get immediate advice from an expert in the medical field.
People who use telemedicine may stay healthier and reduce their overall healthcare costs. One study found that telehealth visits were nearly half the price of an office visit. And telemedicine can reduce the number of unnecessary visits to the emergency room.
DialCare Mental Wellness Services
DialCare Mental Wellness is a service that provides you with a safe, secure and confidential way to get counseling from qualified mental health providers and therapists over the phone or virtually.
Telehealth can be used for these types of conditions:
Depression
Anxiety
Grief
Relationship Problems
And more
Careington Dental
Careington is one of the most well-known professional dental networks in the country. And Liberty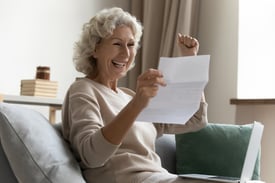 HealthShare members can benefit from the discounts they provide through Careington Care POS. Find a general or specialty dentist near you by using one of the largest dental networks in the country.
With wide-ranging price schedules, Careington is a leader in member-transparent pricing. Whether you need a general oral exam, cleaning for a child or a dental crown, Liberty HealthShare members receive 20% to 50% on most dental procedures.
EyeMed Vision Care
Members who purchase eyeglasses through the EyeMed Vision Care discount program save 20% to 40% off the retail price. You can also save 20% to 30% off the overall national average cost of LASIK surgery through QualSight LASIK.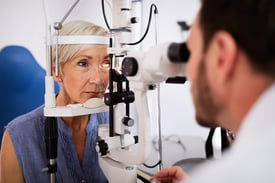 Members can receive discounted exams and eyewear from more than 90,000 providers nationwide, including:
LensCrafters®
Target Optical®
Most Pearle Vision® locations
And more
Elixir Prescription Drugs
With more than 60,000 partner pharmacies around the country, Elixir Prescription Drugs offers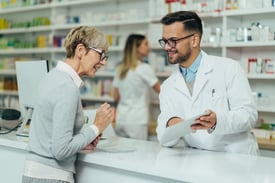 members discounts ranging from 50% to 95% on generic medications and 10% to 45% on most brand-name drugs.
Liberty HealthShare members can shop for medication and receive medication discounts at over 60,000 participating pharmacies nationwide, including:
Safeway
CVS
Walgreens
Rite Aid
And more
HST Connect Provides Added Savings
In addition to the added savings Careington International Corporation can help you achieve, Liberty HealthShare members also have access to HST Connect.
HST Connect is an excellent resource. It helps you to find the best medical treatment, at the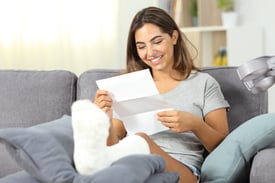 most affordable prices, through comparison shopping. It offers Liberty HealthShare members 24/7/365 access to informatin that lets them choose providers based on cost, quality, accreditation, specializations, location, and more.
Liberty HealthShare Always Has Your Best Interests in Mind
Liberty HealthShare is not insurance, but we do provide an alternative way for you to pay the high cost of your medical bills. We are a community of like-minded Christian people who always have your overall health and well-being in mind.
Whether it's always looking for the most affordable procedures or allowing you to keep the doctors that you already have, our mission is to save you money and be comfortable at the same time.
If you're interested in learning more about Liberty HealthShare and the programs that we offer, feel free to contact us at any time. We'd love to introduce you to the power of sharing.
Join Us for an Important Webinar
If you missed our webinar "Make your Health and Mental Wellness a Priority in 2023 with our New Cost Saving Features," don't worry. You can watch the webinar here.
During this 30-minute discussion, you'll learn how to combat the high cost of healthcare and receive significant savings on vision, dental, prescriptions, mental health and telehealth visits through an extraordinary suite of cost-saving programs and services from Careington International Corporation, many of which are available for FREE to Liberty HealthShare members.
THESE FREE DISCOUNT PLANS ARE NOT INSURANCE and are not intended to replace health insurance. This plan does not meet the minimum creditable coverage requirements under M.G.L. c.111M and 956 CMR 5.00. This plan is not a Qualified Health Plan under the Affordable Care Act. This is not a Medicare prescription drug plan. The range of discounts will vary depending on the type of provider and service. The plan does not pay providers directly. Plan members must pay for all services but will receive a discount from participating providers. The list of participating providers is at dialcare.libertyhealthshare.org. A written list of participating providers is available upon request. Discount Plan Organization and administrator: Careington International Corporation, 7400 Gaylord Parkway, Frisco, TX 75034; phone 800-441-0380. This plan is not available in Vermont or Washington.