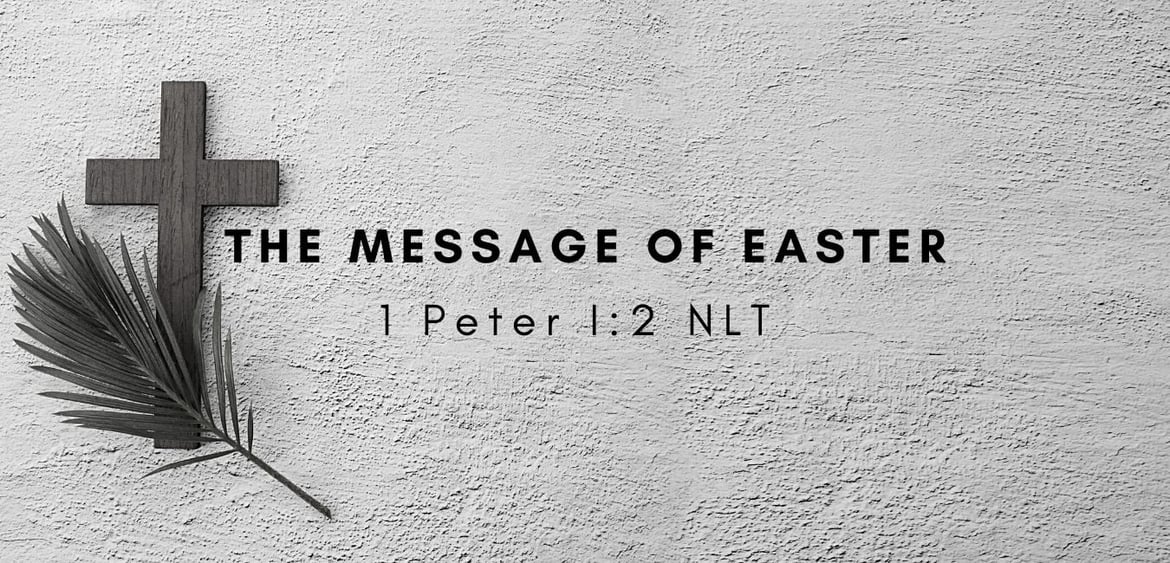 Throughout most of the Apostle Paul's letters in the New Testament, he opened and closed with these words, "grace and peace to you." As I ponder the message of Easter and what it means from all sides of the story, "grace and peace" are a reoccurring theme in my heart and soul.

All of us need these gifts from God. When Jesus died on the cross and then resurrected the third day, it was the ultimate offering of grace and peace. He offered grace and peace to one of the thieves hanging beside him on crucifixion day. He offered grace to those executing him when he prayed, "Forgive them for they know not what they do." He was offering peace to his mother kneeling in deep grief at the foot of the cross when he asked John the disciple to look after his mother.

When we accept Christ and acknowledge him as our Savior, we become firsthand recipients of his grace and peace. By his work on the cross, we receive his grace that allows us to have peace that is beyond our understanding. His grace provides each in the best and worst of circumstances. As you think about Easter this year and contemplate Jesus' death and resurrection take time to receive his grace and peace provided for you.

May God give you more and more grace and peace as you grow in your knowledge of God and Jesus our Lord. 1 Peter I:2 NLT

Pastor Wes Humble is the Executive Director of Ministry and Community Relations.