From Spiritual Dating Apps to Alternative Health Programs: What Christian Young Adults Should Know
Christian young adults experience challenges, milestones, relationships, and all other aspects of life much differently than previous generations. It's no surprise that the digital world—accessible through an always-present mobile screen—has created a unique intersection of faith, technology, and personal well-being for today's teenagers and 20-somethings.
Despite how easy it is to connect with others on a surface level through social media and apps, Gen Z is reported to experience higher levels of loneliness than other generations. The transition from adolescence to adulthood is a turbulent time, and finding community and connection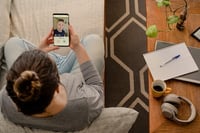 with like-minded peers is more important than ever.
From spiritual dating apps to Christian-based telehealth services, faith-minded young adults have many innovative new options for bringing their values into their everyday lives. These advancements intertwine with trends surrounding Gen Z Christians, particularly around their search for community in an increasingly isolated world. The best spiritual apps will serve as a way for young Christian adults to maintain their faith and relationship with God while connecting with others who share the same goals.
Spiritual Dating Apps: Finding Love in a Faith-Centered World
In a world where dating apps have become the norm, Christian young adults are seeking platforms that align with their values and beliefs. Spiritual dating apps cater specifically to individuals looking for relationships grounded in faith. These apps provide a community where like-minded Christians can connect, fostering meaningful connections built on shared spirituality and values.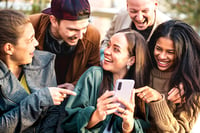 Spiritual dating apps prioritize the importance of purposeful connections when finding a partner to join you along your spiritual journey through life. These apps offer features such as faith-based compatibility matching, prayer requests, and Bible study groups, enhancing the chances of finding a long-lasting, God-centered relationship.
While spiritual dating apps can be a blessing, young Christian adults need to approach them with discernment. Balancing faith-based expectations with personal compatibility requires open communication and a deep understanding of God's guidance in the pursuit of love. Christian-based dating apps for spiritual singles can be an excellent way to meet others who understand your morals and values and are seeking the same connection in navigating life's challenges.
Older generations may be hesitant to embrace modern dating trends and would prefer to meet a potential partner in person at church, a Bible study group, or through trusted family members and friends. However, Christian young adults are seeking out the best spiritual dating apps because connecting with others digitally is simply intuitive. It's important to keep safety in mind when transitioning from online conversations to in-person meetings, but faith-based dating apps for singles can be a great way to meet other Christians.
Christian Health-Sharing Programs: Combining Faith and Healthcare
Another way technology is helping young Christian adults connect with like-minded members of their generation and form relationships is through well-being apps and health-sharing communities. A reported 80 percent of 18-25-year-olds said self-care is their most important consideration when dating. As Gen Z focuses on self-care, wellness, and finding peace and happiness within themselves, alternative health programs have become more appealing.
These programs emphasize a comprehensive approach to health, considering physical, mental and spiritual aspects. Christian beliefs around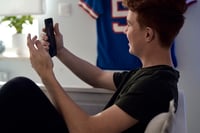 stewardship encourage the concept of the body as a temple entrusted to us by God. Alternative health programs provide young adults with opportunities to care for their bodies holistically, fostering a sense of responsibility toward their physical well-being.
Christian health-sharing programs have gained traction among young adults as an alternative to traditional health insurance. These programs involve a community of individuals who contribute financially to help pay each other's medical expenses, reflecting a sense of shared responsibility and faith-based principles.
These programs create a sense of community by connecting like-minded individuals who prioritize their faith and values in healthcare. Members support one another by sharing the cost of medical needs, reinforcing a sense of solidarity and compassion.
A Program Designed for Young Christian Adults
Programs such as Liberty Rise are designed specifically for Christian adults aged 18-29 who are looking to find a progressive, alternative way to care for their bodies and minds. Christian membership-based, non-profit organizations are growing in popularity, as they help facilitate the voluntary sharing between members to pay each other's medical costs and foster a sense of community among members.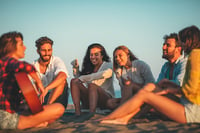 Liberty Rise has features designed for young adults, such as phone-based mental health counseling, nonjudgmental support from trained listeners and discounts on fitness center memberships. All of these features are geared toward mental and physical wellness, as well as making members feel supported and safe in a spiritual environment.
As young Christian adults navigate the intricacies of modern life, they are increasingly seeking avenues that align with their faith, values, and well-being. By understanding these aspects and considering the intersections, young Christian adults can navigate their lives with faith, purpose and balance. To learn more about health-sharing programs such as Liberty Rise, contact us today.