Employee Spotlight: Meet Jessica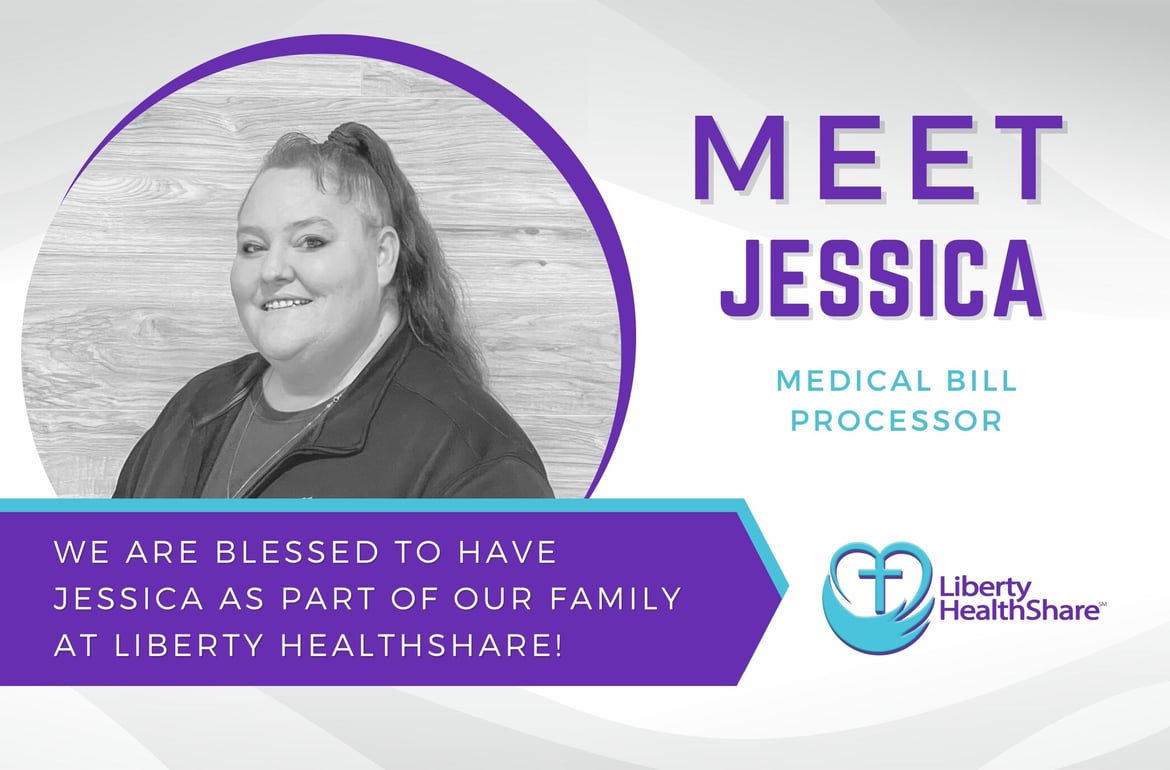 Meet Jessica! She is a medical bill processor at Liberty HealthShare, where she reviews and processes medical bills submitted by members and providers for sharing.
She has three years of experience serving in our ministry, her first year in our monthly shares department, and now in our medical billing department for the past two years. Attention to detail and a critical eye protect our members' resources, helping them share medical expenses more efficiently.
Her background includes medical assisting, and she enjoys using and expanding her knowledge in her current role, "I learn about medical things I still do not know about," she explained.
Working behind the scenes in processing impacts our members and the sharing experience, even though she doesn't talk with members daily. Yet, some members found a way to reach out to her by leaving her a note or message in an SME form, and she feels good hearing from them and that she's helped them.
'Loving, caring and family' are words Jessica uses to describe Liberty HealthShare. Her managers give her the confidence to grow in her work, "I worked under Ms. Sheila, and she taught me so much as a person, friend and mother. I want to continue to grow in my department and with the ministry."
She lives by the principle of treating others the way you want to be treated and teaches her son to do the same. She believes the world would be better if we all practiced this way of living. 'You cannot ask for respect if you do not give it."
We are blessed to have Jessica as part of our family at Liberty HealthShare. Check back next month to get to know another team member.