Join Our Community
As a like-minded community of health-conscious individuals and families, we support each other in times of need, taking seriously the biblical command found in Hebrews 13:16.
Do not neglect to do good and to share what you have, for such sacrifices are pleasing to God.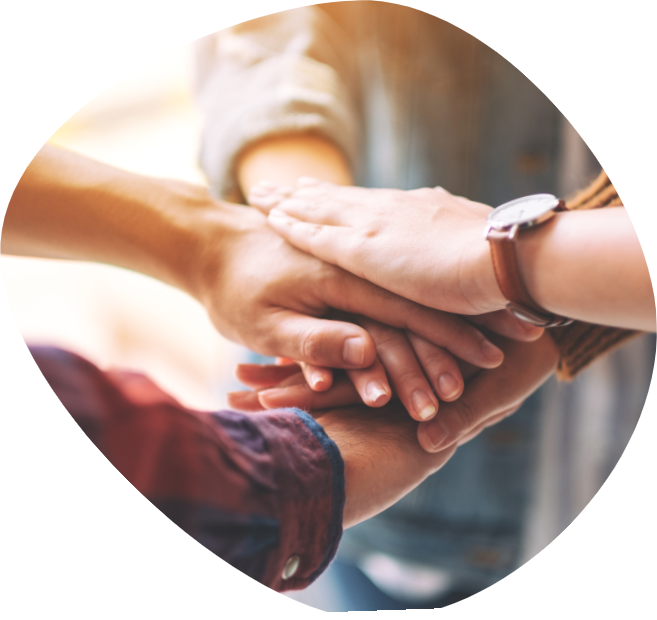 Changing the Marketplace
Each of our programs were designed with your unique needs in mind. We aim to achieve our mission of making the Christian tradition of healthcare sharing available and affordable to all, by offering our members options that allow them to be in control of their healthcare planning and spending. As self-pay patients, Liberty HealthShare members can go to any medical provider or facility regardless of network to receive care. When it comes time for you to submit your medical expenses for sharing, you'll experience a streamlined submission process and know exactly what is needed to support your shareable needs.
Keeping costs low secures our SharePower and our community. To protect our members' budgets, Liberty HealthShare offers cost-saving initiatives, telehealth options and discount programs for prescriptions, dental, vision and even LASIK surgery!
Member Empowerment
Liberty HealthShare members have complete control over their medical care – from choosing their providers to being good stewards of their health and resources. The power is in the hands of our members, and we are an active community that prides ourselves on offering ongoing educational outreach and supportive coaching. Liberty HealthShare equips our members with the confidence and knowledge necessary to navigate their healthcare needs.
As a member, you will have access to multiple sources of information, including an easy-to-use, secure online portal; monthly newsletters; blog resources; and access to our member services team, who are ready and eager to address your questions.
Transparency and Honesty
Financial integrity and accountability are vital concepts at Liberty HealthShare, and as a non-profit entity, our role is to help our community manage medical costs efficiently.
With minimal overhead and a commitment to streamlined processes, we honor good stewardship by making medical cost sharing a transparent process. We use state-of-the-art technology to verify medical information and ensure that funds contributed to members are used exclusively to pay shared medical expenses. We track all monthly assignments and confirm that members submit their monthly share amounts.
For members, it's simple – once you contribute your monthly share amount, Liberty HealthShare will assign your contribution to members in need. You are able to see where your share has gone, and you can bless your fellow member with a prayer or note of encouragement. Members can check their online portal at any time to see exactly how their share amount was distributed.
A Supportive Community
Liberty HealthShare community members not only share into the medical expenses of one another, but also share a commitment to Christian principles and values. This means that by becoming a member, you are contributing to uplifting others who also believe in the strength of healthy communities, good stewardship and the power of choice.
Our shared statement of beliefs allows members to worship and apply the Bible according to their conscience. Our healthcare sharing programs are welcoming and inclusive of different faith traditions united by a shared commitment to core biblical principles of health, lifestyle, and stewardship.
As like-minded individuals, you'll find support from your community as you pursue healthy lifestyle choices, and when you or your family needs healthcare services, our community will stand with you.
Apply For One of Our HealthShare Programs and
Connect With Us to Learn More.