Prescription Savings for HealthSharing Members
Our prescription program, HealthShareRx, helps our members get the best prices on the most common medication. Whether it's an acute illness you are dealing with, a chronic health condition you manage, or a common ailment you want relief from, savings in each of these areas are included at no extra cost to our members.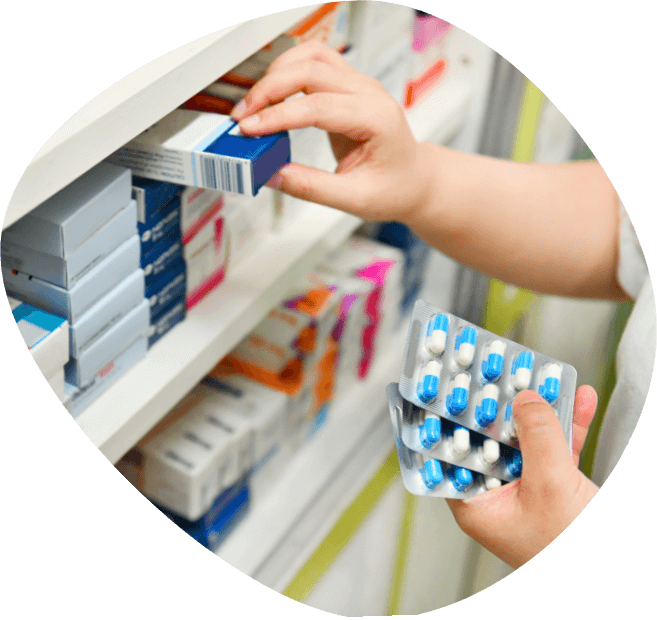 Discounts on Brand & Generic Medications
Short-Term Prescribed Medications
If you have an emergency or an illness that requires short-term immediate medication, you can save. You will get medication discounts at one of 64,000 pharmacies and a 21-day supply of the most common prescriptions prescribed by doctors, for only $5.
Long-Term Maintenance Medications
If you have a condition like diabetes, high blood pressure or another chronic health condition, our prescription program can keep you healthier and put more money in your pocket. Members enjoy saving on over 100 maintenance medications they take on a regular basis.
Over-the-Counter Medications
If you have a headache, allergies or a cold, the HealthShareRX program has the most commonly taken OTC medications.
Additional HealthShareRx Advantages:
Medication refill reminders
Home delivery service with tracking through UPS My Choice
Pharmacy coaching with experienced, licensed pharmacists
Member education to help you achieve the highest quality of life
You can learn more about HealthShareRx or find providers in your area by visiting www.HealthShareRx.com
Learn More about Prescription Savings for HealthSharing Members or Join Liberty HealthShare by Contacting Us Today!