Employee Spotlight: Meet Tamia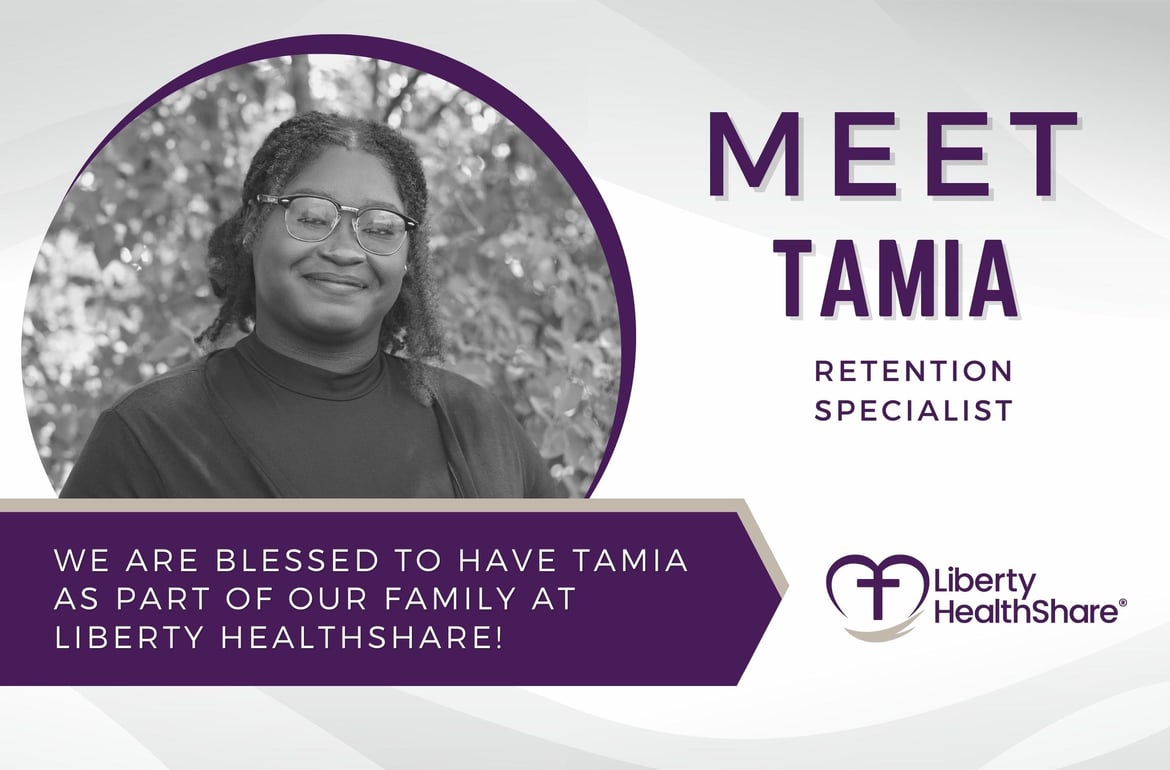 Say hello to this month's employee spotlight, Tamia M. Tamia has worked for Liberty HealthShare for 2 years, and she now serves as a retention specialist. In this role Tamia seeks to serve members and help them understand their options.

"What I enjoy most about working in my department is being able to assist our members and solve their issues," she said. "I work with members from all over, and I love that experience."

Throughout her time at Liberty HealthShare, Tamia has always strove to assist our members, who she says make the Liberty HealthShare community what it is today.

"Early in my time at Liberty, while working in member services, I had a call with a member who was struggling to
understand how to submit expenses," she said. "I was able to help her resolve her issues, and she continues to contact me even now that I've switched to the sales department. We appreciate each and every member."

As she continues to solve problems, Tamia receives encouragement from her favorite scripture, Philippians 4:13; "I can do all things through Christ who strengthens me." Tamia describes Liberty HealthShare as patient, compassionate, and faithful, and she encourages all members to put their trust in God's hands, "He will never leave you or forsake you!"

In addition to serving our members, Tamia is an extremely talented singer. Her favorite songs to sing are "Have Your Way" by Janae Jones and "To Worship You I Live" by Israel Houghton. She also has been a host on our most current
Liberty Rise Webinar. Join us next month to meet another Liberty HealthShare team member.