Liberty TeleHealth: A Convenient Option, Anytime
Life can be hectic. Working, kids' schedules, appointments, keeping up with family and other activities all can make it seem like you don't have time to add another thing to your schedule.
There's already enough on your plate, so when an unexpected medical need pops up in your family, the last thing you want to do is spend time (and extra money) in your doctor's office.
With the rapidly evolving situation around COVID-19, we want to continue providing easy access to trusted care. Liberty TeleHealth makes it possible to receive virtual care from highly skilled clinicians during this time of physical distancing. You can avoid unnecessary exposure that comes with sitting in a waiting room at your doctor's office and have your health concerns addressed from the comfort and safety of your home.
Liberty TeleHealth is here to help you save time and protect your wallet. Liberty HealthShare members can skip the waiting room entirely and speak to a doctor from your computer or mobile device. Have your medical needs addressed from home, work, or on the go.
With our mobile app, there is an option for you to see a physician, discuss your symptoms, and even get a prescription virtually!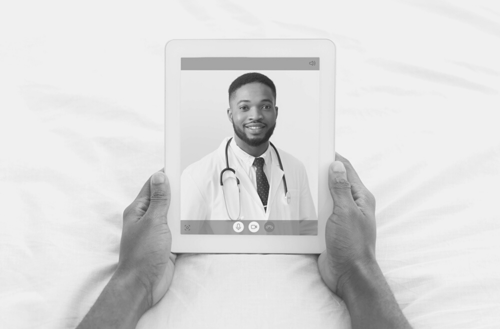 A Great Option for Common Ailments
Some of the conditions commonly treated by medical professionals via telemedicine include:
Cold or persistent cough
Sore throat
Rash, insect bites
Nausea, vomiting, diarrhea, constipation
Arthritic pain
Conjunctivitis, pink eye, eye drainage
Earache
Indigestion
Influenza, fever and chills
COVID-19
Headaches
Minor cuts or burns
Sinusitis
Injuries: sprains, strains, swelling
Urinary frequency or burning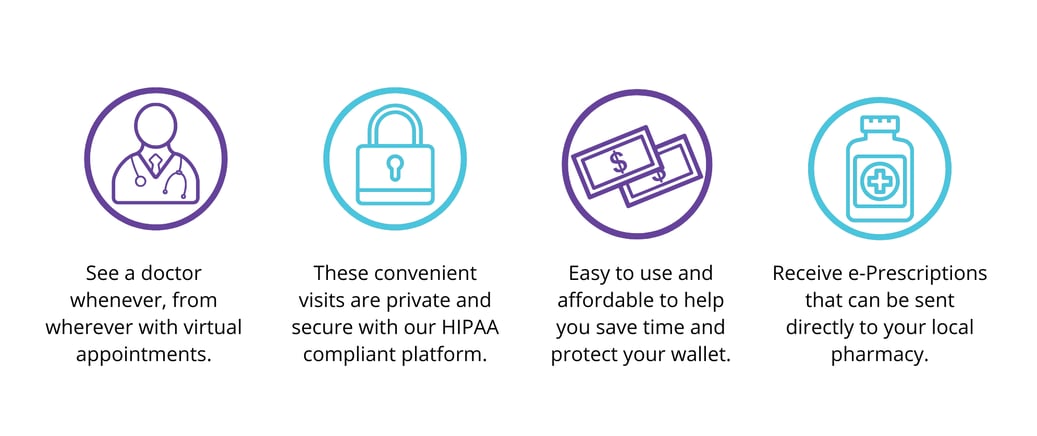 By using your device's camera, you can talk face-to-face with a provider and even show them your complaint so they can properly diagnose and treat you. This means less time away from work, no more feeling rushed trying to make it to appointments, and no time spent sitting in your doctor's office.

Customizable Options for Your Convenience
Other features include the ability to search for licensed providers in your area, invite your own doctor, and build a preferred provider list in your profile, where you can return for easy access to the physicians you prefer. From search options to e-Prescriptions that can be electronically sent to HealthShareRx and your local pharmacy, Liberty's TeleHealth takes the hassle out of going to the doctor and managing your health.
As a Liberty HealthShare member, you are already eligible to enroll in our TeleHealth program! Your visits will be $40 for primary care and $100 for specialty care. It's simple!
Getting Started With a Virtual Doctor Visit is Easy
As an active Liberty HealthShare member, you are automatically eligible to enroll into our TeleHealth program, but you will need to sign up, even if you were enrolled in our past TeleHealth program.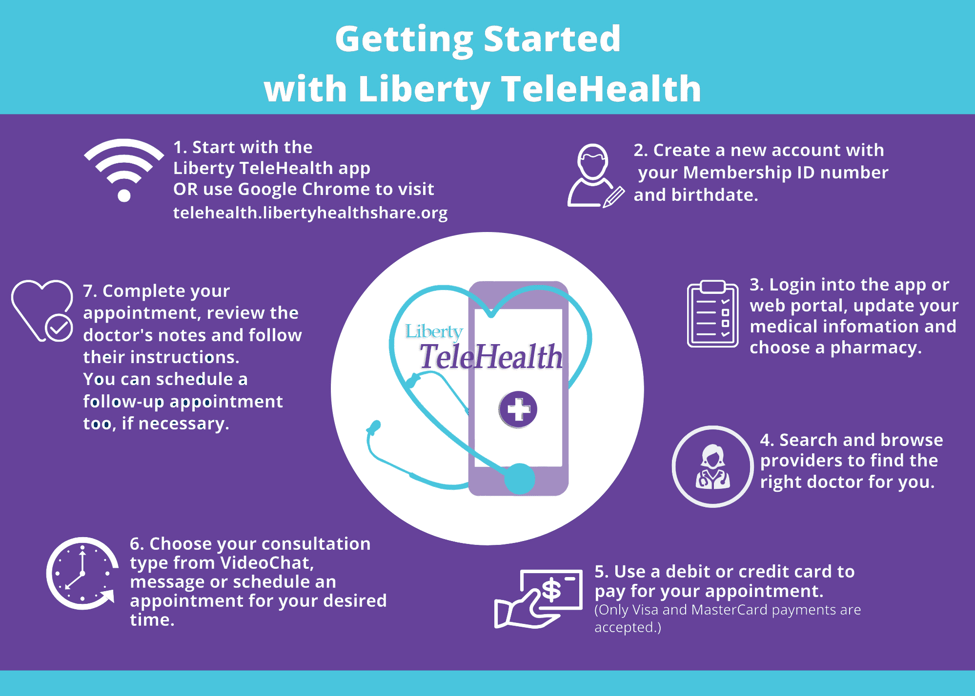 Safe and Secure
Of course, nothing can or should completely replace in-person communication with your doctor, but for certain conditions, this service can bring you significant value. If privacy is a concern for you, rest easy knowing your security is our number one priority. Liberty TeleHealth is triple-grade encrypted and exceeds the federal requirements for HIPAA compliance.