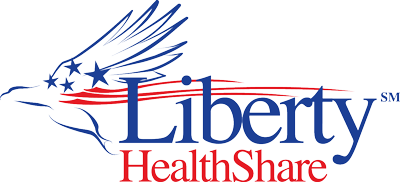 Share Your Fellow Members' Burdens
The Bible instructs us to "bear one another's burdens", and with Liberty HealthShare you can do just that in your healthcare. You're never left alone to pay medical bills you can't afford. Your eligible medical expenses are shared among your fellow members. Liberty HealthShare is not insurance. It's a community of like-minded members helping each other in their time of need!
Liberty
REVIEWS
Member Impressions
Amber Fuller
We have been so pleased with Liberty Healthshare. We like being actively involved in our own health care, including choosing our physicians and other providers. They have been great to work with. We are self-employed. This is the best coverage we have ever had with a lower premium. We are so grateful!!!!
Holly Misener
After needing unexpected emergency heart surgery after years of being healthy and not needing a Dr, Liberty was amazing working with different hospitals and helping me to manoeuvre through the medical bills! They paid my bills and for bills that I needed to get more information, they were helpful so I knew exactly what to get.
Mike Johnson
Forced out of business in the 2007 housing crash, my income dropped drastically, and I have been trying to get back on my feet ever since. Changing to Liberty HealthShare has been a huge help in getting me back on my feet. I recently found out I had kidney cancer and had to have my left kidney removed. Liberty HealthShare has been there for me!
RATES
Choose Your Program
0 1
Family Programs starting at
$
399

/ mo

No Child Limit
0 2
Couple Programs starting at
$
299

/ mo

Up to Two People
0 3
Single Programs starting at
$
199

/ mo

Our Program For Singles
LIBERTY
Healthcare For Your Body AND Your Spirit
True health is about taking care of both your body and your spirit. That's what we believe here at Liberty HealthShare. That's why we offer healthcare programs that focus on both your physical and spiritual well-being. Get the physical healthcare you need at an affordable price while tending to your spiritual care by adhering to your morals and values!
Health
LIBERTY
Why Liberty HealthShare?
Liberty HealthShare is a perfect healthcare alternative for people of all religious walks of life. We incorporate traditional, Biblical principles into our programs while also offering prices that can't be matched by traditional healthcare programs. Help your fellow brothers and sisters bear their healthcare burdens by joining a community of like-minded individuals who come together to share their medical expenses!