Liberty Telehealth: A Flexible Way to Care for Your Health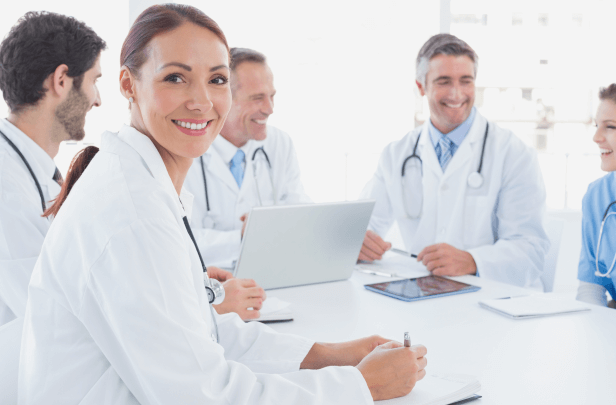 Our innovative, Liberty TeleHealth program is a flexible way to care for you and your family's unique healthcare needs.
As a Liberty HealthShare member, you are already automatically enrolled; you only need to create an account to get started. It's simple to use and a safe alternative to receiving in-office doctor care.
If you aren't familiar with telehealth medicine, you may wonder what types of health conditions can be treated with telehealth medicine. Common ailments including colds or persistent cough, sore throat, rash, nausea, vomiting, diarrhea, constipation, earache, indigestion, COVID-19, headaches, and more are often treated during a telehealth visit.
Time and money spent driving to an appointment can be saved by seeing a provider using your mobile device or desktop. Remote healthcare visits can reduce time off from work and reduce your exposure to other illnesses.
Liberty TeleHealth also offers customizable features to ensure you receive specialized care. Some of these features include the ability to search for providers near you, invite your doctor, and build a preferred provider list for easy access to your favorite physicians. If you have a visible condition, you can even share a photo with your provider during a telehealth visit. All of these reduce the time needed to manage your health.
As a healthsharing community, we understand the importance of wisely stewarding our health and financial resources. Using Liberty TeleHealth is another way to reduce the sharing community's overall expenses and help preserve SharePower.
Because you are a Liberty HealthShare member, until you meet your Annual Unshared Amount (AUA), your eligible telehealth visits are only $40 for primary care and $100 for specialty care. You can submit your eligible telehealth expense via ShareBox, just like any other expense, for a simple sharing process.
Using cost-savings programs strengthens our community's shared resources, ensuring we are here for each other now and in the future.
To get started with Liberty TeleHealth on your computer, visit the online portal at telehealth.libertyhealthshare.org or download our mobile app from the Apple app store or Google Play store.