Employee Spotlight: Meet Joshua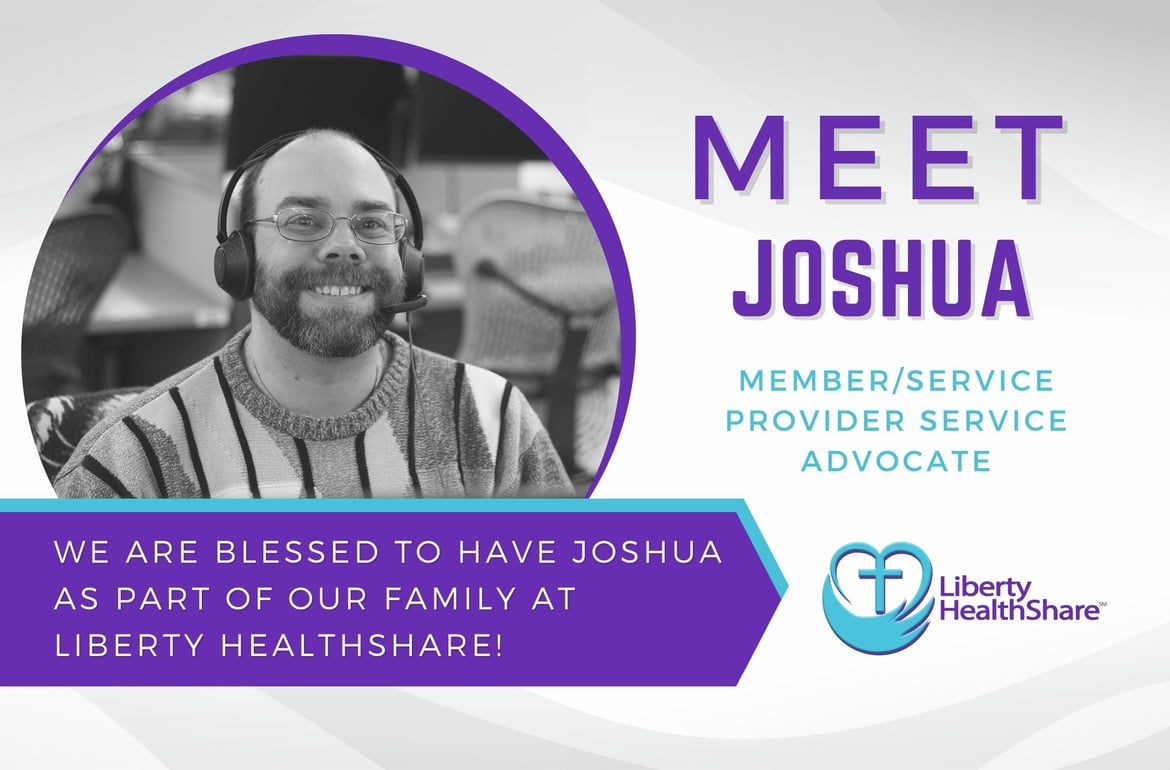 We are pleased to introduce you to Joshua for this month's Employee Spotlight. He's worked at Liberty HealthShare since April 2022 as a Member/Provider Service Advocate.

He serves our members and providers by educating them on the sharing process and our guidelines.

Whether employees or members of our sharing community, we support them based on the biblical command found in Hebrews 13:16.

"This is the first company I have worked with that truly cares about its employees. And truly enjoy the relaxed atmosphere at Liberty HealthShare and how they allow me the time to better assist our members and providers", he said.

Joshua describes Liberty HealthShare in three words: caring, dedicated and generous.

He is reminded that God and his Son, Jesus, are his strength, no matter what he goes through. His favorite scripture is Galatians 2:20, "I have been crucified with Christ: and it is no longer I who live, but Christ lives in me; and the life I now live in the flesh I live by faith in the Son of God, who loved me, and gave Himself up for me."

Joshua experienced God's faithfulness and provision when his father was ill and in financial need.

"The very day that he was going to send out the last of our money, his long-term company disability and Social Security disability checks came in. God is good!"

We are blessed to have Joshua as part of our family at Liberty HealthShare. Check back next month to get to know another team member.